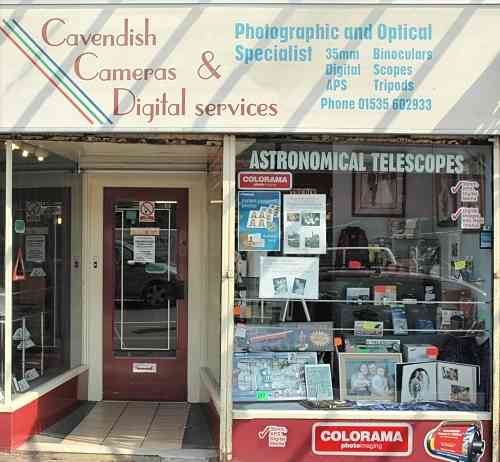 We are a well established retailer of photographic and optical equipment based in Keighley West Yorkshire.
We can supply high quality passport photographs, including photographs for international passports and visas. We specialise in passport photographs of young children and babies as young as six days old.
We can usually recover photographs from your camera memory card or flash drive, whether you accidentally deleted them or if your card is corrupt. We can also get results even if you formatted the card.
We specialise in photographic manipulation, we can remove people and backgrounds and add people and backgrounds. We restore the colour to faded photographs; we also repair and restore those old creased or torn photographs, using either the print or any size negatives. We can put your old 8mm or 16mm films or tapes onto CD or DVD; we can also transfer those 35mm slides onto CD or DVD.
We can enlarge your photographs to super A3 (13"x19") in house, and have them blown up to poster size using a local developing and printing service.
We also operate a camera and optical equipment repair service using a highly reputable repairer.
Email Us at lambert@xln.co.uk or call 01535 602933.
Home Photographic Retail Optical Retail Wedding Photography